Master's Programme in Language Science
The programme aims at extending and deepening students' knowledge within their specialist subject while strengthening the student's interdisciplinary knowledge of theoretical knowledge, research ethics, and research methodologies.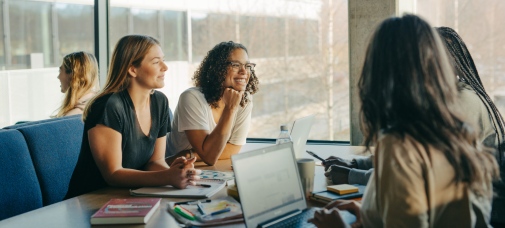 Note! Due to the Corona pandemic, our teaching will be given online this autumn. Read more
The Master's Programme in Language Sciences offers a comprehensive two-year programme with a specialisation in one of the following areas of inquiry: Swedish, Swedish as a Second Language, Scandinavian Languages, Ancient Greek, Baltic Languages, Bilingualism, Czech, English Linguistics, Applied English Linguistics, Finnish, French, German, Italian, Language Education, Latin, Polish, Portuguese, Russian, Spanish and Typology and Linguistic Diversity.
The programme, which provides advanced knowledge and skills in the language sciences, may serve as a stepping-stone to PhD studies in language studies, or as a preparation for employment in a range of language-related professions. The programme is open to both Swedish and international students who meet the academic requirements for admission. Syllabus and more information is available in the course catalogue (follow links above).
Compulsory courses and optional courses
Instruction consists of compulsory courses taken by all students in the programme, compulsory courses within the area of specialisation, and optional courses that will be offered by a number of departments across the Faculty of Humanities. The languages of instruction are for the national specialisations English and Swedish, as well as the language associated with the student's area of specialisation.
For the international specialisations the language of instruction is English, as well as the language associated with the student's area of specialisation. The main examination will take the form of a written dissertation on a topic related to the student's specialism.
Master's Courses in Cultural Evolution
The Centre for Cultural Evolution offers two new interdiciplinary courses in the spring semester 2021. These courses can now be included as optional courses in the Master's programme in Language Science. Students within the programme can apply for these courses from 15 September.
Cultural evolution: theories and observations 7.5 credits
Cultural evolution: project 7.5 credits