What do you know about Pashto? New course this spring
Pashto is an Indo-European language spoken by about 50 million people, mainly in Afghanistan and Pakistan. It is one of the major languages in Asia, still relatively unknown by most people in our part of the world. This spring there will be an opportunity to study Pashto at Stockholm University – for the first time.
Exuberant, hospitable and welcoming environment
Henrik Liljegren, Associate Professor of Linguistics has spent a lot of time in the region and is responsible for the course. As a linguist, he is obviously interested in languages but also in the context and culture in which the language is spoken. He lived and worked for eight years as an aid worker and field linguist in a Pashto-speaking city in Pakistan.
-This is an incredibly exuberant, hospitable and welcoming environment. What is featured in the media about this region is dominated by the negative - terror, extremism, women's oppression, etc. - but this picture is really very skewed and unfair. There is so much more: people who want the best for their children, people who want to build a just society, people who want to be fully part of the modern world, says Henrik Liljegren.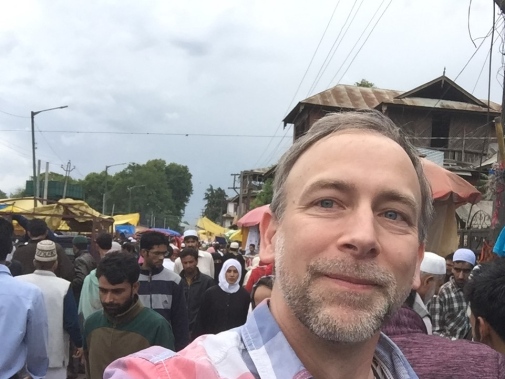 Course content
The new course in Pashto provides a unique opportunity to get an overview of how the language is structured. What does it sound like? How do they think about grammar and building meaning? What different dialects are spoken? How is Pashto related to other Indo-European languages? The course will also look at how the language is written.
-The course will give you a broad orientation in contemporary Pashto. It is a very interesting language, spoken in a very dynamic region, says Henrik Liljegren, who now welcomes applicants for the new course in Pashto at the Department of Linguistics.

The spring course is open for late registration from December 13 via admission.se
Last updated: November 27, 2019
Page editor: Marianne Berggren
Source: Deparment of Linguistics