Carl Börstell promoted to Associate Professor in Linguistics
The Department of Linguistics congratulates Carl Börstell who has been promoted to Associate Professor by the Board of the Faculty of Humanities.
Carl Börstell is a linguist with a specialisation in sign languages. He completed his doctoral studies at Stockholm University in 2017 and has since been active as researcher at Radboud University in Nijmegen and as a lecturer at the University of Hamburg. At the Department of Linguistics he has been involved in the Master's Programme in Language Science and in several courses in sign language. Carl Börstell currently works at University of Bergen in Norway.
Research interest in typology and signed languages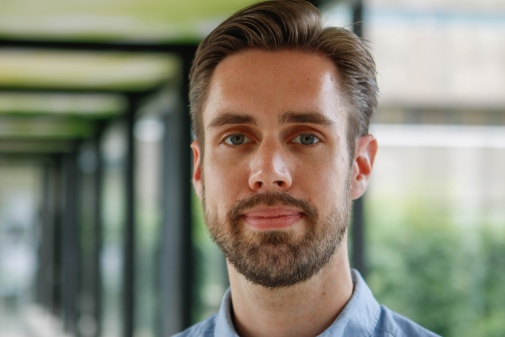 Carl Börstell's research interests include signed languages, iconicity, morphology, grammaticalization, cross-linguistic and cross-modal comparison and corpus linguistics and quantitative methods. The projects he has worked in included studies on iconicity and metaphors across sign languages and gesture, as well as word classes, word order, and syntactic functions in different sign languages.